"Exemplary" service provided by a KM Recruiter
At KM, we love to receive feedback from our candidates about the service we provide, this week our very own Chloe Mason received very kind words from a recently placed Trainee Assessor with one of our clients. She also received a lovely card and a box of Ferrero Rocher's!
Testimonial
"Chloe Mason, KM Recruitment's Consultant has recently assisted me in search for a new job role. I found her support during the process to be exemplary. She has prepared me for interview and every step during application process. I have been up to date with every information, clearly did know what to do next.
Chloe has played a massive role and helped to maintain my confidence and actually built it to a maximum level.
As a Consultant, she works on highest level and there is nothing to improve. I feel very lucky that I have had that chance to meet that kind of person. I would have no hesitation in recommending her to candidates and employers. A big, massive thank you, even I can't be thankful enough."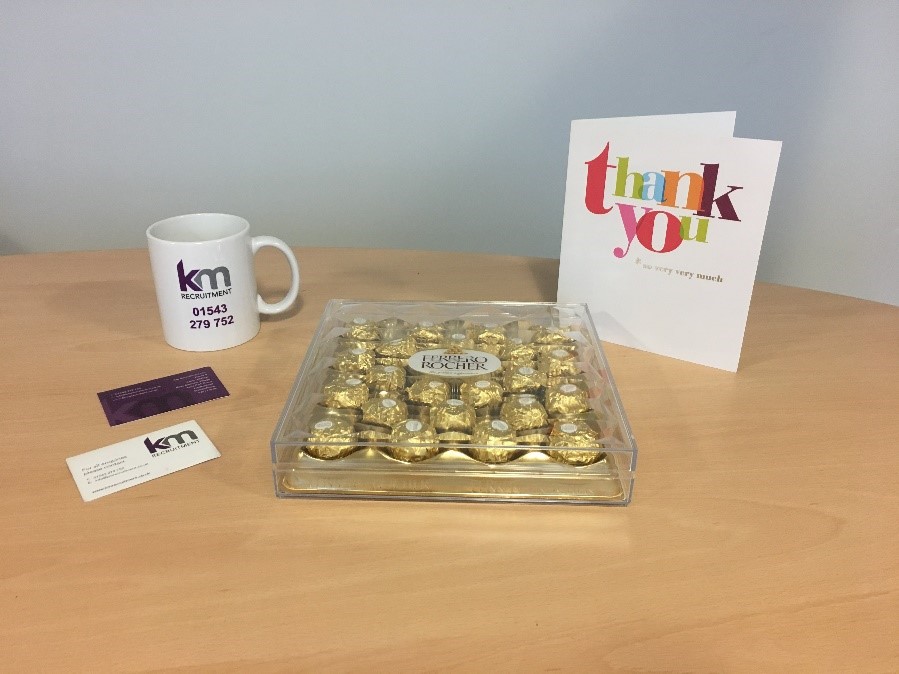 We would like to thank our candidate for her kind words and wish her the best of luck for the future, from the KM Recruitment Team.